In the News: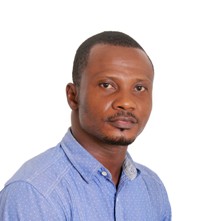 As some of you know, besides teaching, I also do write, and by the grace of God I have been able to put some of the Christian doctrines in writings. So we are raising funds to print each copy of my five books.
We are going with a strategy; a strategy that we believe the Lord has put in our hearts. While training and having conferences are good, not everyone is able to grasp all the things taught in a conference. However, if they are able to get some books that explain some of the things taught , they will be able to understand those doctrines well.
These books, if printed out, will help many to know the rich information on the blessings that our Lord Jesus Christ has bestowed on each believer. I am one person who enjoyed so many free books from different ministries Just as I benefited, I want others to benefit too. You can help for someone to get a book that can explain in detail a certain doctrine that he/she has not properly understood.
If you see this vision as something that will help promote sound truth in Ghana, Nigeria, and other parts of Africa, then please kindly consider supporting us by making a donation towards this divine undertaking, or contact me through Messenger. Please feel free to contact us with any question.
Thank you all and remain blessed. Shalom!